INTRODUCTION
We want to give all our students the finest possible musical experiences. Our music programs are characterised by rigorous learning challenges and students discover that sustained effort can lead to the mastery of skills and reward for hard work.
FACILITIES
Our $6.3 million Music and Performing Arts Centre features a 519-seat auditorium, private tuition studios, a large orchestral rehearsal studio, a music technology hub and specially designed classrooms for Music.
CLASSROOM MUSIC PROGRAM
Every student from Prep to Year 8 participates in a rich and comprehensive classroom music program incorporating the Kodaly learning approach. Students can also choose to specialise in a chosen musical field through elective and VCE courses.
The classroom learning and co-curricular music program is enhanced by a vigorous House Music Competition, student led 'College has Got Talent' and regular whole school singing in Assemblies and Services.
Year 2
All students in Year 2 embrace the opportunity to learn violin or cello for a full year, through our Year 2 string orchestra program . There are many opportunity for performances including a term 2 debut, at the Hamilton Eisteddfod.
Year 6
Our Year 6 students are all engaged in a Concert Band program providing providing an opportunity to learn a new brass, woodwind or percussion instrument. Through Concert Band all our students learn to read music along with developing ensemble skills, working with a conductor, an accompanist and music appreciation.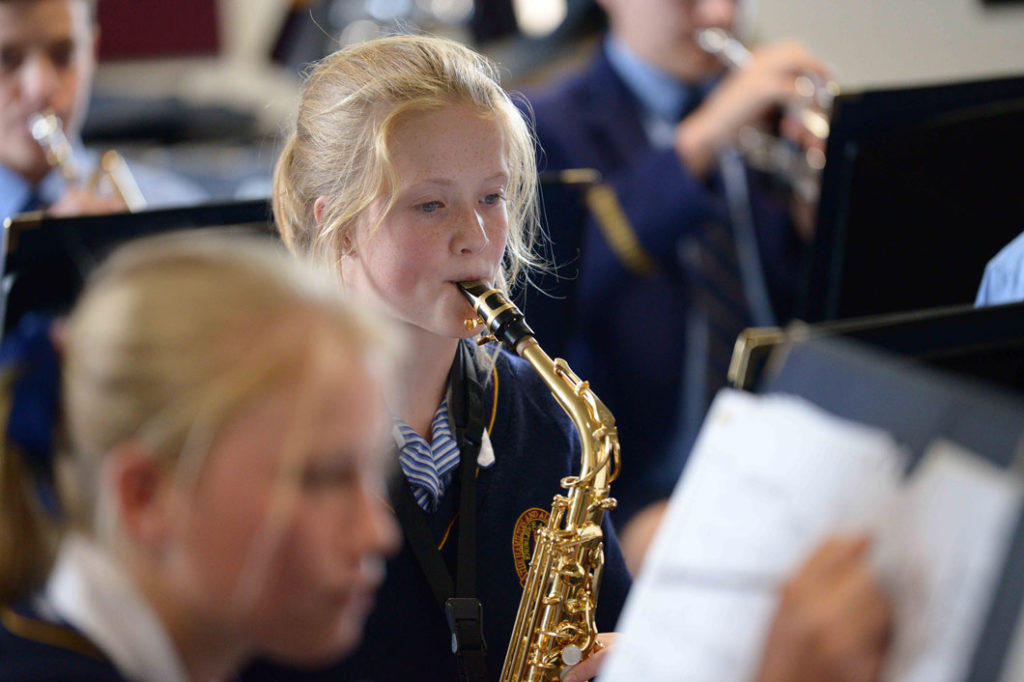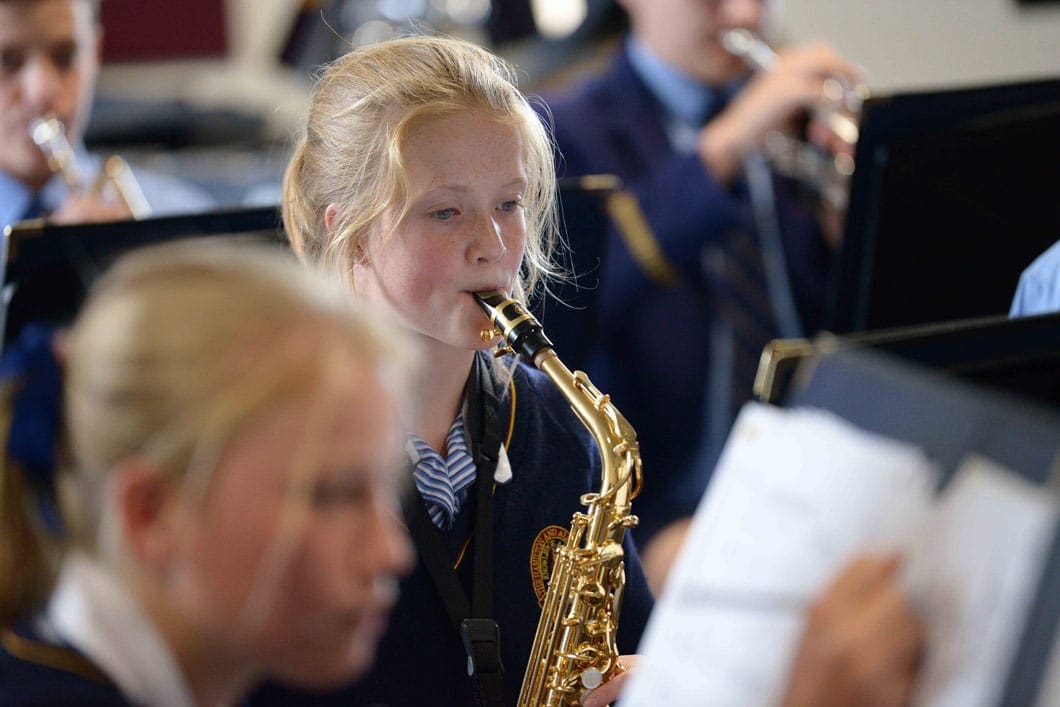 INDIVIDUAL TUITION CHOICES
Strings
Violin, viola, cello, double bass,contemporary guitar, classical guitar, electric bass
Woodwind
Flute, Clarinet, Oboe, Bassoon, Saxophone
Brass
Trumpet, French Horn, Trombone, Euphonium & Tuba,
Percussion
Drum-kit & Orchestral Percussion
Keyboard
Piano & Pipe Organ

Voice
Classical & Contemporary (Year 6 and above)
Ensembles
Through our ensembles students are immersed in the art of collaborative music-making. Each ensemble enhances teamwork and skills as students work together toward a focused goal.
Vocal Ensembles
Female Voice Choir, Male Voice Choir, Festival Voice, Junior School Chamber Singers.
Orchestral Ensembles
Symphony Orchestra, Senior School Chamber Orchestra, Junior School 'Pizzicato' String Orchestra.
Bands
Concert Band, Jazz Combo.
Chamber Ensembles
Senior String Quartets, Piano Trio, Junior String Quartets, Whole College String Ensembles, Percussion Ensemble, Woodwind Ensembles, Guitar Ensemble.