PARENTS & FRIENDS
EXECUTIVE COMMITTEE
President: Mandy Nagorcka
Vice President: Zoe Price
Secretary: Sarah Baker
Treasurer: Stacey Balkin
HOW TO GET INVOLVED
We would love to hear from anyone interested in participating in any way, big or small. It really is a great opportunity to meet other parents while making a positive contribution to the College.
If you would like to become involved please email:
Mandy Nagorcka
President, College Parents and Friends Association
More Food With Friends
is more than just a recipe book. It is a project that has brought The Hamilton and Alexandra College community together through a love of food and creating something to be proud of. It is the culmination of effort from people across the school, old scholars and those friends of the school with a past connection, who have all given generously of their time, recipes and commitment to create a book that can be passed down as an heirloom and a symbol of the feeling that is community.
In this changing world we are all looking for ways to make our life easier and more considered, for food that is kind to our environment and nurturing to our souls. Our flavours are unpretentious, our ingredients are local to embrace the best of the incredible produce grown right here in the Western Districts of Victoria. Our philosophy is about enjoying food and friends while keeping meal times effortless.
The much sort after recipe book is available to order follow this link and gift a gift worth giving.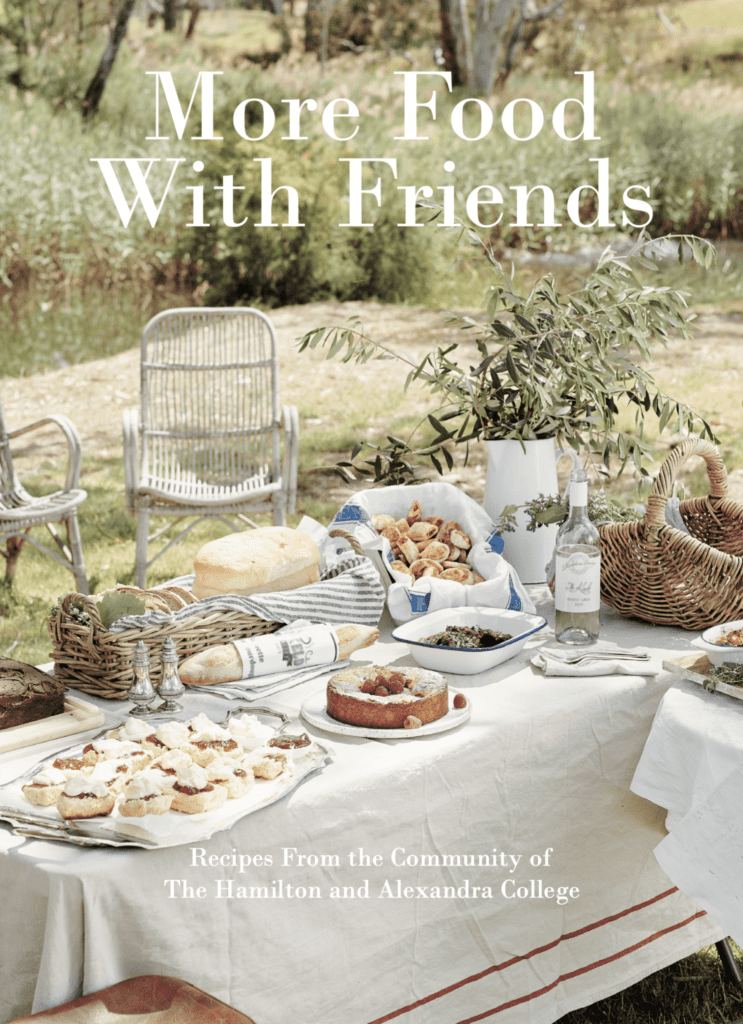 OUR COMMUNITY
The College takes great pride in our sense of community and recognises the vital role played by Parents and Friends in drawing together members of our community to continue this important tradition. Our College Parents and Friends association aims to:
FUNDRAISING
Over the past 5 years P&F have raised a quarter of a million dollars towards improvements to the playground for all students to enjoy.

Through the proceeds of our volunteer supported Tuck Shop and activities such as Christmas Cake baking, the College Ball, raffles, stalls and recipe books, our P&F have enabled College to bring leading Australian experts to Hamilton sharing knowledge with the whole community for the wellbeing of our children.